About Facial mask filling machine
The facial mask Filling Machine is developed on the basis of the mature technical experience of cosmetics equipment in combination with the facial mask production process. It is assembled through light aluminum material to cooperate with various functional components, such as conveying device, bagging device, sealing device, etc.,It is automatically completed under the control of the PLC microcomputer in the whole process. The control system supporting the application of this fully automatic model has a full set of multi-directional control such as fault detection, early warning, output statistics, and initial value setting. It not only improves production efficiency, but also guarantees the production of competitive products. The production management function is a facial mask machine based on the multi-faceted use of cosmetics companies.
Fully automatic double-head facial mask filling and sealing machine with linear design and Taiwan Delta PLC system. The equipment is accurate in filling and measuring, automatic bagging and opening. It is convenient to adjust the amount of liquid and the temperature of the sealing is intelligent. A single machine can solve all the packaging processes of the mask manufacturer. It saves a lot of labor for enterprises and is the first choice for reducing production costs. This model is mainly for the special research and development of domestic facial mask manufacturers and draws on the good performance of high-quality facial mask filling and sealing equipment at home and abroad. It has the characteristics of compact structure, simple and convenient operation, non-drip filling, low energy consumption, low investment, and high degree of automation.

Six advantages of double-head facial mask filling and sealing machine:
Advantage 1: Small size, light weight, and no space restrictions.
Advantage 2: 220V power supply, no need for power electricity. Low voltage requirements.
Advantage 3: Single process operation, low failure rate and high stability.
Advantage 4: Fast production speed, convenient combination, higher cost performance than other four-head facial mask machines.
Advantage 5: One-key operation, it can be used after booting. No professional is required.
Advantage 6: Replace the bag type, no need to add accessories, good compatibility.
Technical features:
1. The packaging process is fully automatic without manual operation;
2. The parts in contact with materials are made of 316 stainless steel, which conforms to GMP standards;
3. Different filling devices can be selected according to the nature of the filling materials;
4. Intelligent detection, bag filling and sealing, no bag, no filling. No bag, no seal;
5. Taiwan Delta PLC system is powerful and durable.
6. Intelligent temperature control system, automatic compensation of sealing temperature, high temperature control accuracy. The bad sealing rate is extremely low.
7. The pneumatic components of the whole machine are selected from well-known brands, with long working life and easy maintenance and replacement.
8. Different filling methods can be customized according to customer needs, and the number of liquid injection heads can be customized.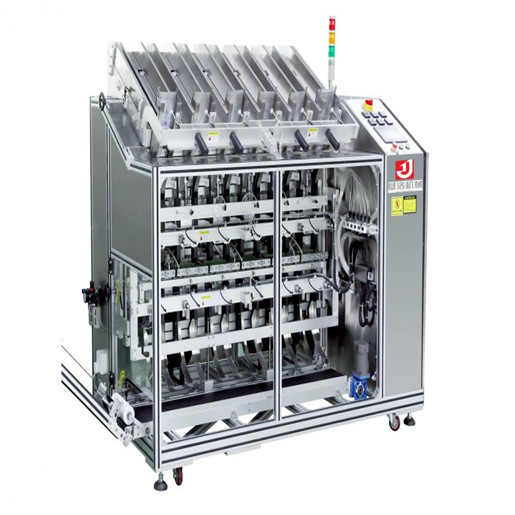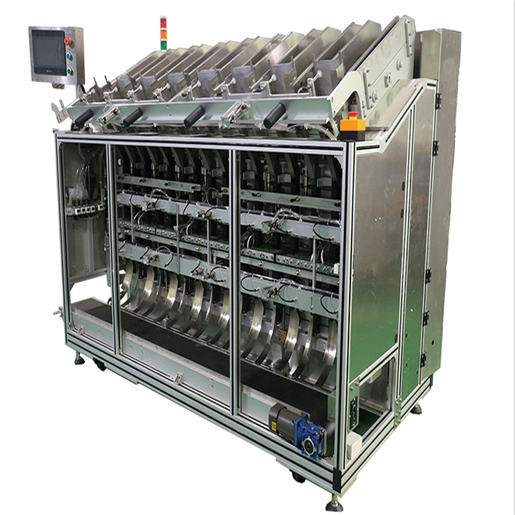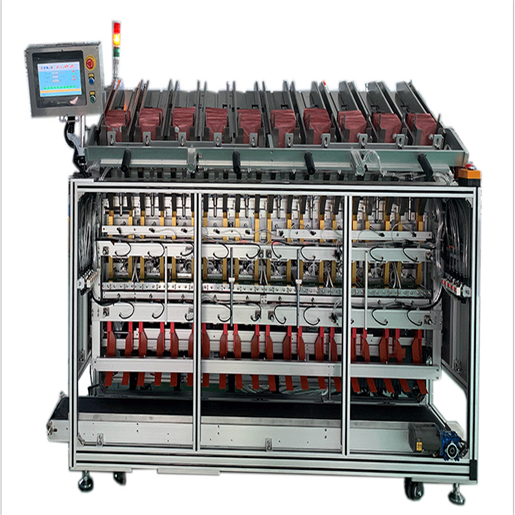 Guangzhou Jiluo Machinery Manufacturing Co., Ltd. relies on China's largest cosmetics production and distribution center-Baiyun District, Guangzhou City. It is a scientific and technological innovation enterprise integrating R&D, design, manufacturing, sales and service. Its main products are automatic facial mask filling machines. , Filling and capping machine, filling and sealing machine, etc., in the field of cosmetic packaging machinery, it has the huge advantages and influence of talents, resources, network, scale, and experience, and has high competitiveness and leading advantages.