Filling and sealing machine, its equipment includes: closed-loop feeding belt, in which the closed-loop feeding belt is equipped with multiple cup holders for fixing the hose, the closed-loop feeding of the tape is arranged on it, and the filling mechanism for injecting emulsion into the hose at the sealing tail, and a nitrogen filling device between the filling and sealing tail and the sealing mechanism are correspondingly arranged on the cup holder of the filling and sealing tail to the closed loop feeding belt.
Because the new nitrogen charging mechanism adds a nitrogen charging device between the nitrogen charging mechanism and the nitrogen charging mechanism. During the nitrogen charging process, it enters the outside air of the hose together with the dairy products, and will be discharged during the nitrogen charging process of the nitrogen charging device. , So that the dairy products can effectively avoid mixing with air after being filled with nitrogen in the hose, thereby greatly improving the effective shelf life of dairy products. In the new plastic hose nitrogen filling equipment, the nitrogen filling scheme and the design features of each component, Some key technical problems in the development process have been solved, and the applicability and reliability of the product have been improved.
Conventional filling and sealing machines and tail sealing aluminum hoses are marked with pushbuttons and are controlled by relays. Therefore, hardware modules and electrical connections are added, and the failure rate is also high. Photoelectric sensors, rotary encoders and inverters are used. The combination changes the filling method of the filling aluminum hose and the control system, with convenient operation and reliable performance, which can improve the maintenance and flexibility of the product.
Fully automatic filling and sealing machine and sealing principle, using clamping device and increasing the width of the hub, as well as the original mechanism of the effective axial position to perform partial repair, and to transform the production status of aluminum household hoses or aluminum-plastic composite hoses. By adopting the automatic filling and sealing machine and the improvement of the current state, the automatic filling and sealing machine and the aseptic production of the sealing hose enable the continuous production equipment to sterilize, fill and seal aseptic ointment.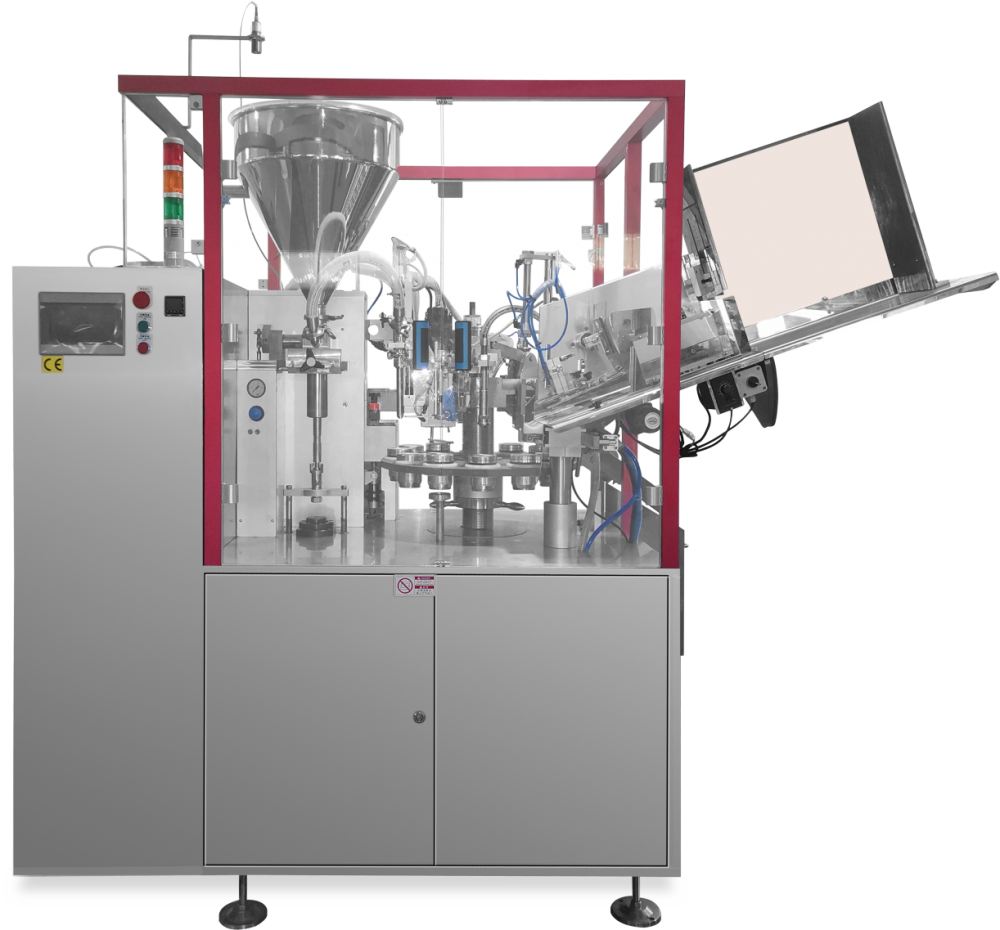 Guangzhou Jiluo Machinery Manufacturing Co., Ltd. relies on China's largest cosmetics production and distribution center-Baiyun District, Guangzhou City. It is a scientific and technological innovation enterprise integrating R&D, design, manufacturing, sales and service. Its main products are automatic facial mask filling machines. , Filling and capping machine, filling and sealing machine, etc., in the field of cosmetic packaging machinery, it has the huge advantages and influence of talents, resources, network, scale, and experience, and has high competitiveness and leading advantages.
Guangzhou Jiluo Machinery Manufacturing Co.,Ltd
Business Type:Manufacturer
Product Range:Filling Machines , Sealing Machines , Filling Machines
Products/Service:Tube sealing machine , Filling and capping machine , Facial mask filling machine , Cartoning machine , Tobacco packaging machine , Vacuum emulsifying mixer
Certificate:BSCI , ISO14001 , ISO9001 , CE
Company Address:Xingye Road 2, Xicheng Industrial Zone, Renhe Town, Baiyun District, Guangzhou, Guangdong, China
Previous:
About facial mask filling machine